Posts Tagged "Twitter"

While Facebook might be garnering a lot of PR over the last week with its announced acquisition of Instagram for $1 billion, Twitter is still hiring for its Dublin offices.
A quick glance at the social network's vacancies section shows that they're hiring for a variety of positions for the EU market. Current jobs include:
Sales for Netherlands, Spain and UK & Ireland
Abuse
Public policy manager
User safety
The total number of ads is currently showing at 18, though some of them will be for multiple positions ie viagra officiel prix. they're obviously planning on building up a sales team in Dublin, so there'll be more than one sales person ?
(Via The Sociable)
Related articles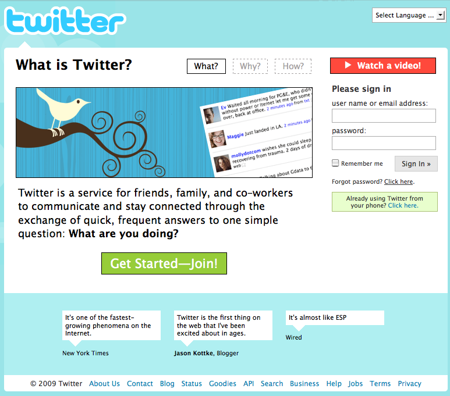 I'm a strong believer in using social media, so this site is very "connected"
There are multiple RSS feeds available
Of course you can grab everything from a single feed, but that's up to you.
We're also on Twitter and Facebook and jobs get cross-posted automatically to Irish Webmaster Forum's jobs section.