Full-Time

Senior Web Designer
NOTE: This job listing has expired and may no longer be relevant!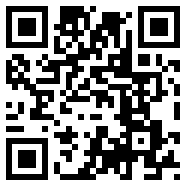 Job Description
Senior Web Designer
Galway, Ireland
Permanent role with salary of €45-55K
Plus benefits and bonus
Eden Recruitment is working closely with a major international company with a growing operation in Galway, Ireland.
Right now they wish to hire a Senior Web Designer for an in-house team which is spread geographically across a number of locations (UK, China, India and the USA). Applicants with experience working on Enterprise level Website /portals /Intranets etc are of a particular interest.
The Web Designer will be responsible for designing the UI and visual front-end of a number of inter-connected websites and communication portals across the organization.

Key Skills Requirements:
Work closely with customers on planning and requirement gathering
Estimate and agree design phase timelines with stakeholders
Assist in the development and design of stakeholder collateral including:
Logo design options
PPT presentation graphics and other visual design project
Front-end web design templates (through wire framing) to recommend site hierarchy/flow
Design for Web sites that are easy to access and visually
Work from approved wireframes to create site brand (visual design including logo design, color pallets, font and page component styles, custom buttons or icons, fly-out and menu samples and other visual elements)
Coordinate with programmers for specialized functional elements, integrating content with site design
Coordinate with developers for creation and hand-off of final wireframes, branded mocks, sliced graphics files, design specifications and style guides
Follow-up with customers and development team after hand-off, maintain site graphics/brand upon site launch
Required Qualifications and Expertise:
A degree in Computer Science and/or Graphical Design
A minimum of 5+ years web design experience
Expertise in Adobe Creative Suite, focusing on Photoshop and Illustrator
Microsoft Word, PPT, Outlook, Internet Explorer, Adobe Acrobat
Expert knowledge of html and web environments so as to create implementable designs
Ability to work with many different internal clients to gather requirements and consult on the best front-end UI solution
Ability to create visually appealing mock-ups, branding internal web sites in compliance with our design standards
Collaboration with the development team so hand-off between the design and development phases of a project is seamless
Previous working experience in a globally distributed team
This is an excellent chance to join a fantastic company that is growing their operation in Galway.
How to Apply
Interested in this opportunity? Apply Now!
Submit your CV direct to Phil Finane at: phil@edenrecruitment.ie
For more information about this and other available IT Jobs in Ireland, please submit your CV to Phil in Eden Recruitment.
67 total views, 1 today
Apply for this Job