Full-Time

Operations Engineer (games company)
NOTE: This job listing has expired and may no longer be relevant!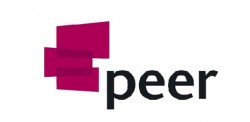 Job Description
Operations Engineer sought by Irish games company with a presence in USA. As Operations Engineer you will will play a key role in the delivery and maintenance of large scale web service and APIs. Responsibilities
Supporting the operations of a 24x7x365 hosted solution. Ensure appropriate monitoring and alerting mechanisms are in place to support the company's high availability goals.
Working with engineering team in identifying and fixing bottlenecks in infrastructure and provide input into systems architecture, anticipating the future needs of the company.
To apply you must have:
Working knowledge of a wide variety of server technologies including mySQL, BerkeleyDB, Redis, RabbitMQ, Hadoop, Cassandra, Chef, ZooKeeper, Jetty & Tomcat, Unicorn and Rails.
You will be a skilled software engineer, being required to build a high level of automation into all aspects of the technical operations.
To apply send cv to ddoran@peerexecutive.com
How to Apply
Send CVs to David Doran, Head of IT Recruitment at Peer Executive ddoran@peerexecutive.com
142 total views, 2 today
Apply for this Job