Full-Time

Java Developer (E-Learning Company)
NOTE: This job listing has expired and may no longer be relevant!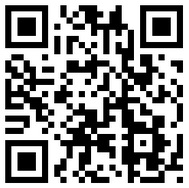 Job Description
URGENT | JAVA Developer
Permanent Job
based in Dublin, Ireland
Salary €40–50K plus package
Eden Recruitment is working closely with a leading International Company in the e-learning space which is growing its Dublin based Software Development team.
Right now they have a requirement for a talented JAVA Developer to work on a number of on going and up coming projects.
This is a fantastic opportunity to join a global provider within the innovative e-learning solutions market.
The JAVA Developer will be tasked with designing and developing web applications utilizingJava, Google Web Toolkit (GWT), JavaScript and Oracle.
Key Tasks and Duties:
Develop web-based applications using Java
Assist is the design, development and maintenance of databases for large-scale web applications
Link web-based learning modules to backend databases and learning management systems
Update existing web-based products for new requirements and technologies
Assist in remotely administering web application and database servers
Testing and debugging
Keeping management apprised of progress and any challenges on tasks assigned
Core Skill Requirements:
Java
Exposure to Web services
Excellent Object Oriented Programming skills
Strong web programming and web content development skills (JAVA, XML, XSLT, CSS & JavaScript)
Strong database design and development experience (Oracle)
Web site administration in IIS
Experience:
Suitable applicants will have a minimum of 2 years experience in a Web Applications /JAVA development environment
Candidates should have solid Application Design experience (Desirable)
Experience in managing large-scale global web and database servers
Personal Characteristics:
Team player with attention to detail
Logical approach to problem solving
Good Layout skills
Ability to switch between procedure-based tasks and tasks relying on own initiative
Skills Wish List (Desirable but not essential):
Knowledge of learning content management systems
Working knowledge of international interoperability standards – IMS, SCORM, IEEE, AICC
Graphics experience
Practical experience with ASP.net (not essential)
SQL Server, MySQL (not essential)
This is an excellent career opportunity that will provide career progress and a stimulating challenge within a great company.
How to Apply
Interested in this opportunity? Apply Now!
Please submit your CV direct to Phil Finane at: phil@edenrecruitment.ie
For more information about this and other available IT Jobs in Ireland, please submit your CV to Phil in Eden Recruitment
59 total views, 1 today
Apply for this Job