Temporary

IT Business Analyst (X2)
NOTE: This job listing has expired and may no longer be relevant!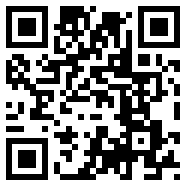 Job Description
IT Business Analyst (X 2)
Fixed term 12 month Contract
Pro-rata Salary €50-55K
Eden Recruitment is working closely with a company in the Financial Services space which is looking to recruit two IT Business Analyst's for a 12 month project in Dublin (While the role is based in Dublin, there will be a requirement to travel to the UK on a monthly basis).
The Role:
Fundamentally these are IT Business Analyst roles. Suitable applicants will be involved in the rollout and integration of a new company wide Decision Analytics Software Solution.
Synopsis:
Working with the existing IT and Software Team in the UK, the IT Business Analysts will be tasked with gaining a full understanding of the business needs of the operation in Dublin and then mapping these requirements to the software.
Ensure that systems and solutions are business focused, of a high quality, are strategically aligned, delivered on time and to budget and follow best practice control process.
Suitable applicants must be able to demonstrate excellent technical and interpersonal abilities.
Core Duties:
Act as a key member of the team involved with the design, build, and configuration of the Software System.
Ensure data quality and processing meets regulatory and contractual requirements (including but not limited to FSA, CCA, CCMA and IFSRA)
Analysis of user requirements and business processes, formulating and communicating reasoned solutions and improvements where necessary
Ensuring control processes (change, release, testing, etc.) are adhered to and recommend improvements where appropriate
Work closely with analysts, designers and users to understand business requirements (clarifying and confirming where necessary)
Contributing to the full application lifecycle of systems including post production maintenance
Solve problems which arise in the system, liaising with technical support staff if necessary
Technical Knowledge Expertise:
Suitable applicants will be coming from the Financial Services or Banking sector (Ideally with exposure to the Irish or UK home-loan /mortgage space).
Applicants should have a strong understanding of servicing principles such as strategies, workflow, arrangements, payment processing and account data
Experience of database structures, stored procedures and SQL statements, ideally in a MS SQL Server environment and /or Oracle 9i and 11g
Solid experience using and configuring enterprise applications (including requirement gathering and management, designing, documenting and implementation of systems and data integration)
Good working knowledge skills with Microsoft Office Products, ideally including Microsoft Visio, and Microsoft Project
Strong experience producing test scripts and assisting with UAT
These are excellent fixed term job opportunities that will provide an excellent career challenge to the suitable applicants.
How to Apply
Interested in these opportunities? Apply Now!
Please submit your CV direct to Phil Finane at: phil@edenrecruitment.ie
For more information about this and other available IT Jobs in Ireland, please submit your CV to Phil in Eden Recruitment
69 total views, 1 today
Apply for this Job