This job listing has expired and may no longer be relevant!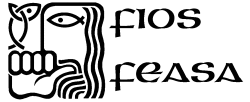 Job Description
Fios Feasa is a small language-based content company located in the west Kerry Gaeltacht. We have produced a number of titles on CD-ROM for use in primary and secondary schools in Ireland, as well as other multimedia packages. We are currently looking for freelancers to do programming and animation work on a contract basis.
We are looking for someone to develop and complete a series of Flash animations for an interactive multimedia educational package to be distributed on CD-ROM for use in primary schools in Ireland. There will be 45 rather substantial Flash animations to develop, covering 15 "pages of a book", in three different dialects of the Irish language. You will be provided with a general spec, including colour scheme, layout, dimensions, storyboarding, etc.; you will also be supplied with all the text, images, sound clips, sound effects, and other multimedia clips necessary. There will be a reasonable amount of button and actionscript programming involved. The animations will have to function properly within a Director movie. The display text of the program is Irish; competence in the Irish of any Gaeltacht is an advantage but by no means necessary. You will have to work in close contact with the producer, and be prepared to revisit and revise your work according to testing and review. Flexibility is essential. The work is expected to take 120-150 hours in total; contractors are requested to bid with an hourly rate, and to provide samples of work already done.
How to Apply
Apply by email to post@fiosfeasa.com
1406 total views, 1 today
Apply for this Job