This job listing has expired and may no longer be relevant!
Freelance

Adobe Director Programmer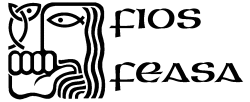 Job Description
Fios Feasa is a small language-based content company located in the west Kerry Gaeltacht. We have produced a number of titles on CD-ROM for use in primary and secondary schools in Ireland, as well as other multimedia packages. We are currently looking for freelancers to do programming and animation work on a contract basis.
We are looking for someone to do programming and development work in Director 12 for an interactive multimedia educational package to be distributed on CD-ROM for use in primary schools in Ireland. You will have to implement all the programming for the piece in Director: the general programming, controlling several buttons on a general interface, controlling embedded flash movies (the core content), implementing various games, and controlling user options. You will have to handle full-screen display and scaling issues, and language choice. You will also have to implement various considerations for installation: testing of hardware before the program begins, installing .ini files, installing fonts, etc., and handling error messages. This is not intended to be an exhaustive list. You will be supplied with a spec of the general program, including colour scheme, dimensions, layout of interfaces, etc.; you will also be supplied with all the text, images, sound clips, sound effects, and other multimedia clips necessary. The display text of the program is in the Irish language; competence in the Irish of any Gaeltacht is an advantage but by no means necessary. You will have to work in close contact with the producer, and be prepared to revisit and revise your work according to testing and review. Flexibility is essential. The work is expected to take 150-200 hours in total; contractors are requested to bid with an hourly rate, and to provide samples of work already done.
How to Apply
Apply by email to post@fiosfeasa.com
1007 total views, 2 today
Apply for this Job